On the 30th of July, we, Wakkanai Otenashi Kimono Team, finally held "The northernmost Japanese Kimono walking trial tour". We invited the overseas students of Wakkanai Hokusei Gakuen University to experience a Shinto ritual "Oharae" at Hokumon Shrine. They are from Nepal, China, and Russia. One of our members, Takeuchi, a professional kimono consultant prepared their kimono according to their features and put the kimono on them smoothly and properly. "It's like magic!" a student from Nepal said excitedly.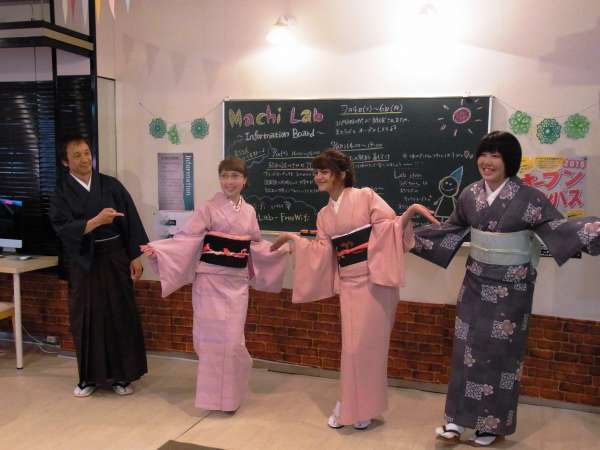 After putting on Kimono, we visited "Seto tei", Captin Seto's former residence. The students were impressed by the curator's story of the residence and history of Wakkanai. A professional photographer accompanied them in this tour. The students were really excited having their pictures taken by a professional photographer. At first, they were shy to pose like models in front of the photographer. But thankfully, the photographer was really friendly which made them feel comfortable and they were able to show their perfect smile. On the second floor, we had special Japanese sweets called "Minadzuki", which is made of rice jelly topped with adzuki beans. It is believed that adzuki beans have the power to ward off evil and its triangle shape can beat the summer heat. While eating the sweets, Takeuchi, a kimono consultant explained how to sit on Zabuton (Japanese floor cushion) and drink Japanese tea.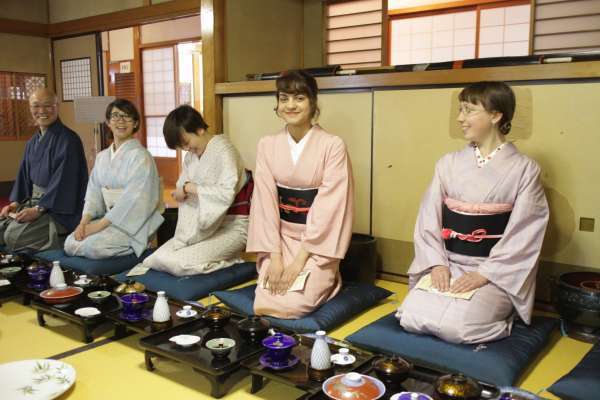 Then we visited Hokumon Shrine, the northernmost shine of Japan. After learning how to purify ourselves by washing the hands, we attended a Shinto ritual, "Great purification of Summer (Nagoshi-no Oharae)". The priest, Mr. Yamamoto, explained the meaning of the ritual. In the end of the ritual, we walked through Chinowa, a big ring made of reed, in the hope of preventing disease and disasters. The students were on their best behavior during the ritual and seemed to understand the solemnity of the ritual.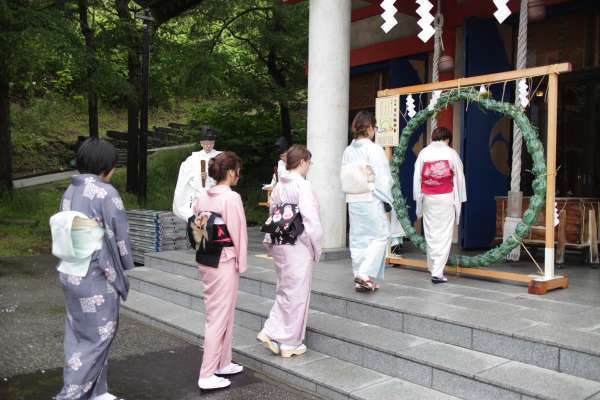 "I am sure that this tour will become popular among foreign tourists." "It is nice to learn about Japanese culture while wearing a kimono!" We received some positive feedback from the students. We are going to meet the students later for more details on their feedback on the tour. This is very important to improve our tour services. In the end, we would like to express our gratitude to all the people who were involved in this workshop. Thank you very much for your participation in this tour. We had a great learning experience and this will be valuable to us as we create better tour services. 
Did you like my article?
You can send me a message to get a customized itinerary and quotation for an unforgettable experience. Let's explore Japan Together.
I'll be waiting for you, so please check my profile and get your trip plan now