5 restaurantes de franquicia para comer barato en Japón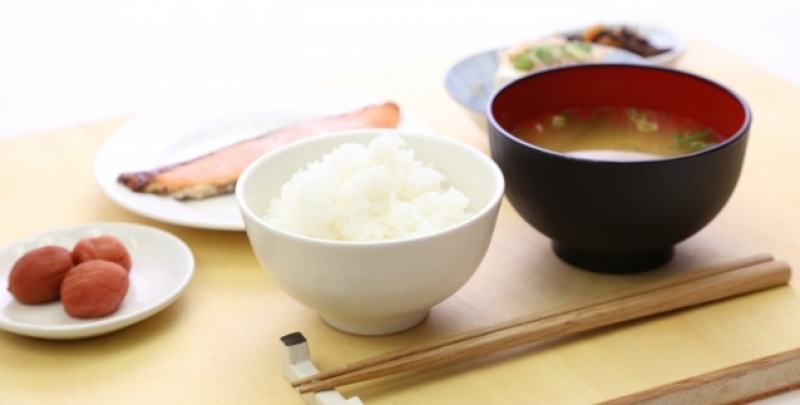 "Soy un mochilero y mi presupuesto diario en alimentos es de aproximadamente 1,000-2,000 yenes. Sin embargo, me encantaría probar la comida típica japonesa durante mi viaje en Japón".
¿Alguien ha pensado así antes? En este caso, me gustaría recomendar 5 restaurantes para que sus gastos de comida sean más baratos durante su viaje a Japón. Cada restaurante ofrece un menú saludable que incluye verduras y comidas típicas japonesas, tales como la sopa de miso. También ofrecen menú de desayuno desde la mañana todos los días.
 Este artículo es para: mochileros, o los que quieran reducir los gastos de comida en Japón
Nakau es un buen restaurante de comida rápida en Japón. La especialidad de este restaurante incluye un tazón de arroz cubierto con una amplia gama de alimentos, Soba y Udon. Pueden pedir una comida preparada en la mañana para tomar un desayuno. Por ejemplo, si quieren pedir "Desayuno con huevo crudo y Natto", son de 330 yenes. La mayoría de las tiendas están abiertas por 24 horas del día..
¿Están interesados en Gyumeshi o un plato de arroz cubierto con carne de res? Entonces, recomendaría "Gyumeshi" en Matsuya. Todos los platos en esta tienda no contienen condimentos químicos como el MSG. Si piden una comida conjunta, la sopa de miso es "gratis". Es una gran diferencia con respecto a otras tiendas de comida rápida. Pero si solicita una comida  con la sopa de miso para llevar, deben pagar 60 yenes adicionales. De todas formas, es un buen restaurante para comer Gyumeshi.
La historia de Yoshinoya se remonta a 1899 cuando una familia abrió la tienda en Nihonbashi. Después de eso, ha operado su negocio por más de 100 años. Yoshinoya es una de las tiendas de comida rápida más tradicionales de Japón. Su menú representativo es Gyudon o plato de arroz cubierto con carne de res. Los clientes de Yoshinoya siempre mencionan que "Gyudon de Yoshinoya es el mejor". Yoshinoya no es la opción más barata, pero su sabor simple, tradicional y de marca de Gyudon atrae a muchos clientes de todo el mundo.
Otoya serves the authentic, homestyle Japanese dishes for cheap prices. Otoya is rich in varieties of menus so that any types of customers can choose what they need, based on their preferences. Typical Japanese meals are always served with rice and soup as a set menu. On top of that, Otoyaoffers more options such as grilled, fried and boiled meals, and also desserts. In most cases, the set menu would cost you below 1,000 yens, even for dinner. 
Otoya sirve platos auténticos caseros de Japón a precios baratos. Otoya es rico en variedades de menús para que cualquier tipo de cliente pueda elegir lo que necesita, según sus preferencias. Las comidas típicas japonesas siempre se sirven con arroz y sopa de miso. Además de eso, Otoya ofrece más opciones como comidas a la parrilla, fritas y hervidas, y también postres. En la mayoría de los casos, el menú conjunto le costaría menos de 1,000 yenes, incluso para la cena.
¿Ya han comido muchos Gyudons? Entonces, pueden probar Tunadon, un tazón de arroz cubierto con atún en Sukiya. Sukiya también es un restaurante popular de comida rápida y ofrece una amplia variedad de menús que incluyen Gyudon y arroz de curry al estilo japonés. Una característica de Sukiya es que ofrecen atún don. Este es un menú diferente de Yoshinoya y Matsuya. Pueden probar Gyudon y también mariscos al mismo tiempo.
¡Disfrutemos el viaje de mochilero y la comida japonesa como quieran!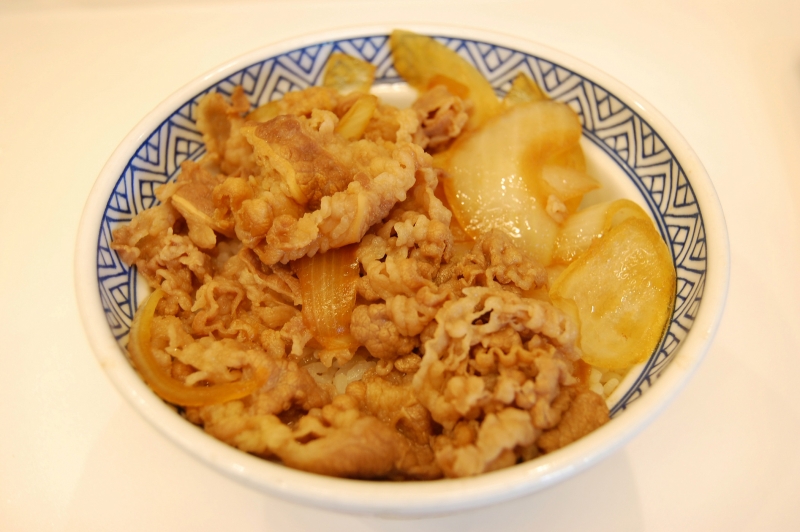 Most Japanese fast food stores offer cheap meal sets for the public. Cooking in a hostel is a good idea to make your trip cheaper, but if you feel tired and wanna bask yourself to the easygoing Japanese fast foods, the above-mentioned restaurants are recommendable. If you are thinking about how to eat cheap during your trip in Tokyo, I hope this article is helpful to sort it out.
La mayoría de las tiendas de comida rápida japonesas ofrecen platos de comidas baratas para el público. Cocinar en un hostal es una buena idea para que su viaje sea más barato, pero si están cansados y quieren disfrutar de las comidas rápidas japonesas, los restaurantes mencionados son recomendables. Si está pensando en cómo comer barato durante su viaje en Tokio, espero que este artículo sea útil para resolverlo.
Did you like my article?
You can send me a message to get a customized itinerary and quotation for an unforgettable experience. Let's explore Japan Together.
I'll be waiting for you, so please check my profile and get your trip plan now