Are you planning a trip to Japan? Hmm, things might be a little bit confusing for you. Japan has so many things to offer, and it seems like no amount of time is enough to explore everything.
Don't worry! Here in this article, I will discuss things that you must do during your trip in Japan. Hop on!
About Japan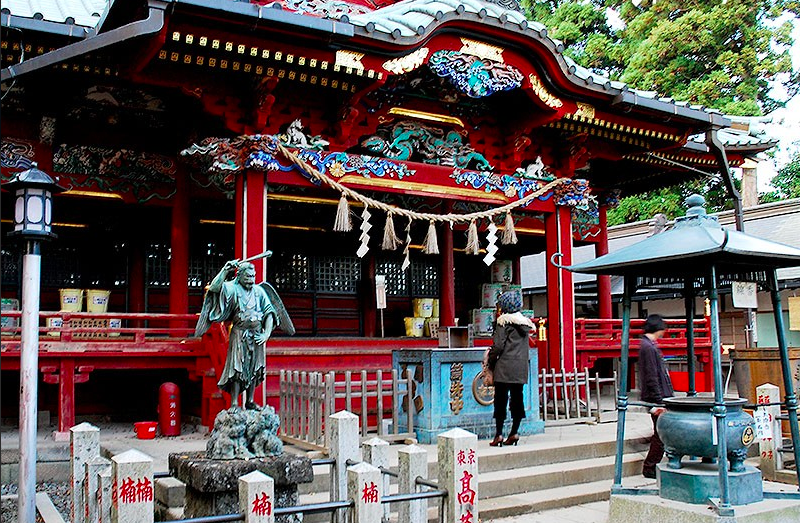 Japan is more diverse than what you'd expect. There's the cold and often frigid Hokkaido in the North, and then there's warm and tropical Okinawa.
However, perhaps the most famous routes for tourists traveling in Japan is the "Golden Route", which is Tokyo-Kyoto-Osaka. Even amongst this road, you could still find a lot of things to do in each city!
Below here is a list of things you can do in each city in the "Golden Route".
Tokyo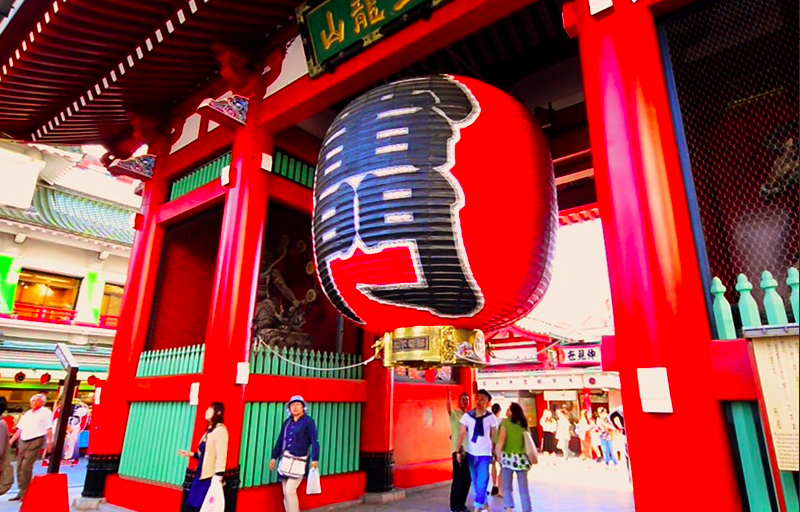 Take a visit to Senso-ji Temple
Nothing says welcome to Tokyo more than the famous Kaminarimon! Walk down Nakamise-street while enjoying some street foods that you can buy along the way. This street leads right to Senso-ji Temple. You can enjoy the crowds during the day, or take a stroll at night while enjoying the lit up temple.
| | |
| --- | --- |
| Location | Asakusa (map) |
| Hours | 24h |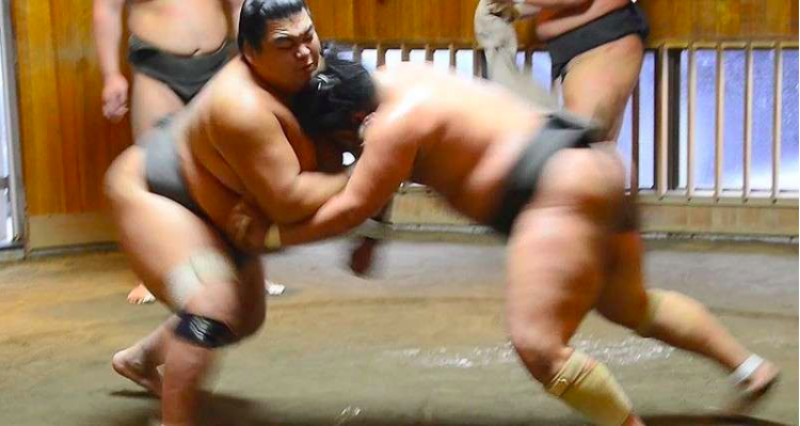 Watch a Sumo Wrestlers Training
There is 6 Sumo Tournaments happening in Japan each year, and 3 of them is in Tokyo. However, the ticket for these tournaments could be quite pricey (it starts from 38,000 yen) for a box that fits 4 people.
On the other hand, you can actually watch Sumo for free! You can visit the Asakeiko or Keiko to see the athletes at practice. Here is more information on how to watch a sumo practice in Tokyo.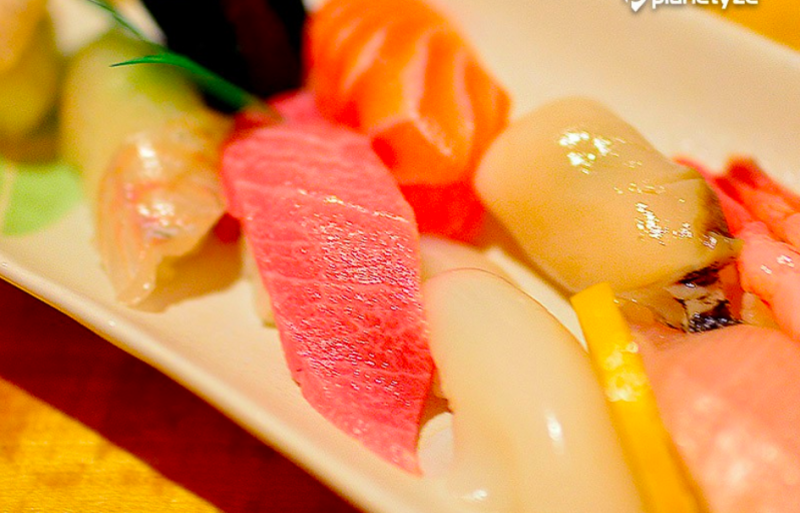 Eat Sushi at Tsukiji
This is the best place to eat sushi! Tsukiji Market is the largest fish market in Japan, which sells the freshest fish almost every day (they do have day-offs). Here, you can eat sushi which ingredients comes from the market. Everything in Tsukiji tends to close just a little bit after lunch, so you better come earlier (some as early as 3 AM)
Click these link to find more information about The Best Sushi in Tsukiji and Tsukiji Market Opening Hours.
Tokyo has many more amazing places to visit during your visit. I suggest you join this Tokyo Golden Tour to get you to the best destinations in Tokyo without any hassle. You can also click this link to see many more sightseeing tours which are available in Tokyo.
Kyoto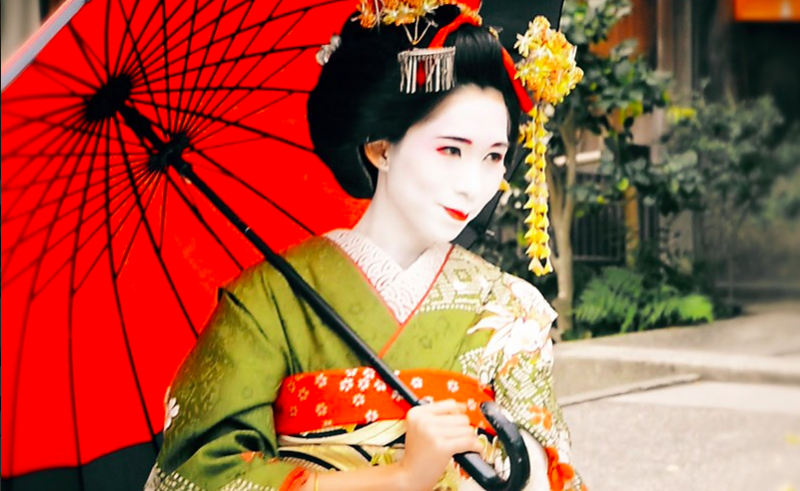 Wear a Kimono
Don't you want to walk amongst the traditional buildings while wearing a traditional Kimono, feeling as if you're in a movie scene? Well, Kyoto is the perfect place to do both things! You can rent a kimono set here for one whole day and take a walk to the many shrines and temples. Prices start from 5,000 yen for a kimono set rental.
Here are a special Kimono Dressing and Temple Stroll tour deal for you!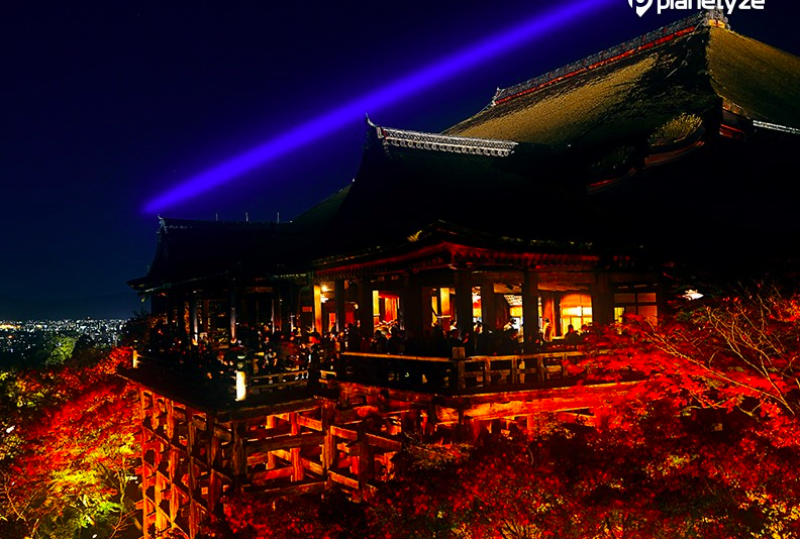 Visit Kiyomizudera
This is one of the most famous temples in Japan. What makes Kiyomizu stands out than the rest of other temples in Kyoto is perhaps because of its position which is on top of a hill. The whole wooden structure is built without a single nail, and from the main hall, you can get a majestic view of Kyoto. This is a definite must-visit spot in your Kyoto itinerary.
Location

Kiyomizudera (map)

Hours

Varies each season

Click here for more information

Price

400 yen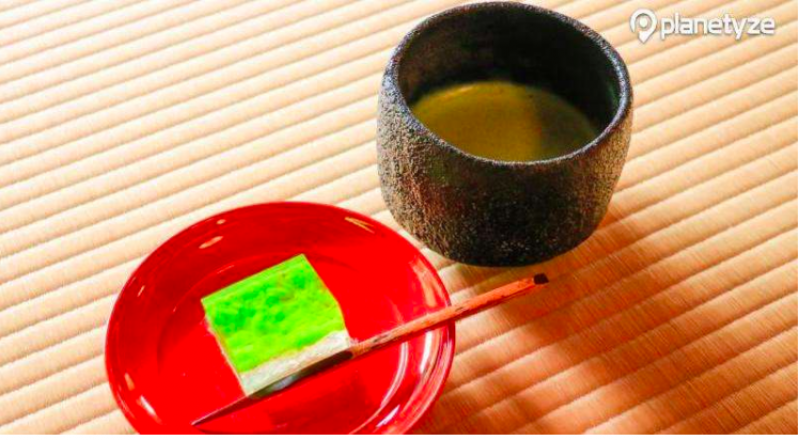 Join a Tea Ceremony
Well, you can certainly join a tea ceremony anywhere in Japan. A normal tea ceremony is conducted by the tea master, which would make tea in a special way for you and you will drink it while eating traditional sweets.
Here's the thing:
It's just so much different in Kyoto.
It's the atmosphere! It's the right place for you to do everything traditional like wearing a kimono or joining a tea ceremony (or both at the same time!). Here is a special tour where you can enjoy a Tea Ceremony and a Stroll in Gion Area.
Kyoto has lots of traditional places and interesting shrines and temples like Ginkakuji and Kinkakuji. Although you could explore them alone, I suggest you explore it with a guide so that you could get more information out of the places that you visit. Here is a list of tours and activities you can do in Kyoto!
Osaka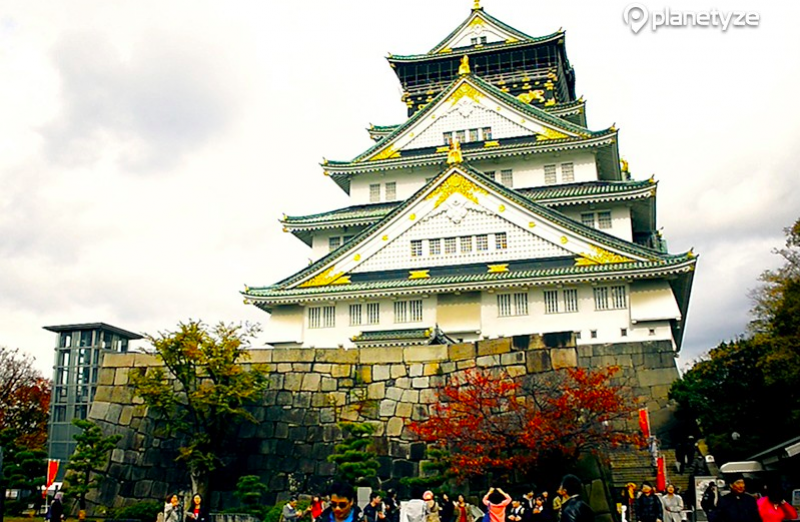 Visit Osaka Castle
Osaka Castle is an impressive castle that dates back to 1583. Although it has been burned down twice, it kept being rebuilt each time it fell. You can enter this massive castle and learn about its history. You can also take a panoramic view of Osaka from the top of the castle! If Kaminarimon is the welcome gate of Tokyo, then the Osaka Castle is the symbol of Osaka!
| | |
| --- | --- |
| Location | Osaka Castle (map) |
| Price | 600 yen |
| Hours | 09.00 - 17.00 |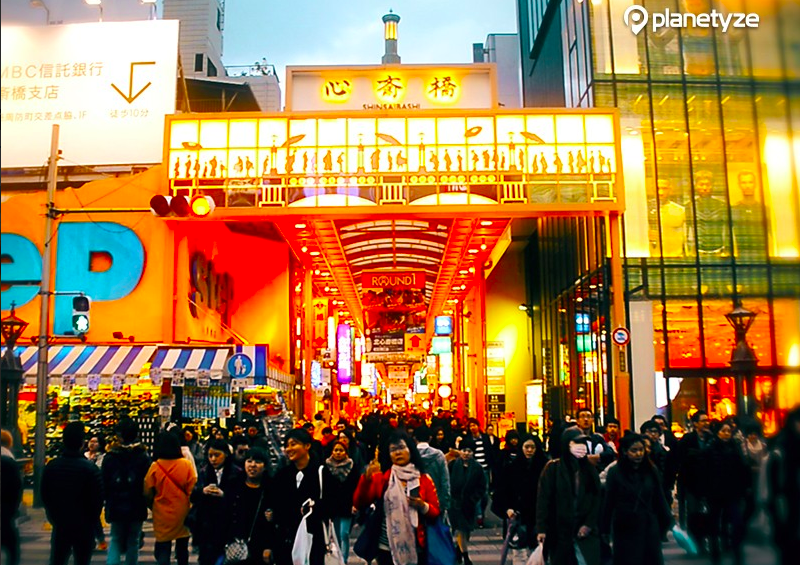 Shop at Shinsaibashi
Shopaholics, this is your time to shine! Shinsaibashi is located in Namba area, which is a famous shopping district and also for their street foods. Even if you don't like to shop, you should definitely stop by and try some takoyaki which originates from Osaka. Don't forget to snap a picture with the famous Glico Man at the intersection of Shinsaibashi and Dotonbori!
| | |
| --- | --- |
| Location | Shinsaibashi (map) |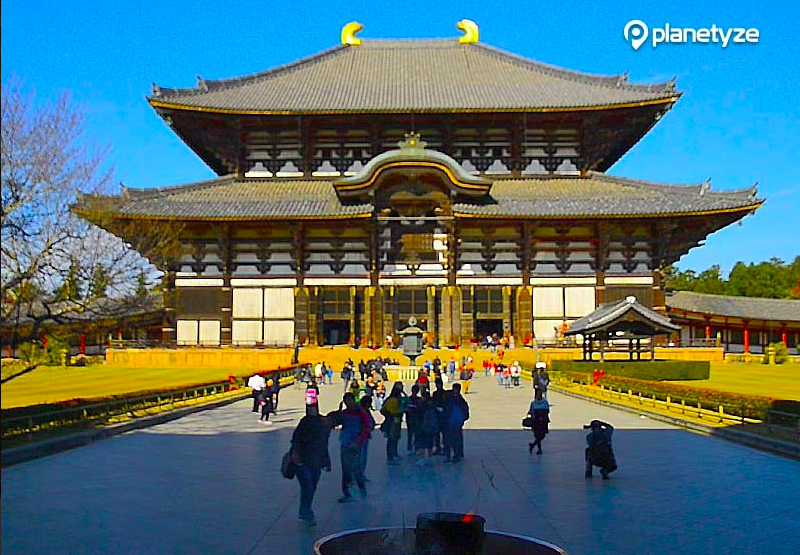 Take a day trip to Nara
Nara is located between Kyoto and Osaka. This city is Japan's first Capital City, and have several temples which is amongst the oldest in Japan.
Here's the thing about Nara;
We come here for the deer!
There are deer literally everywhere. Deers were thought of as the transportation of the god living in Nara. That's why no one tries to reduce their population. Here, you can feed the deer with a special cracker called shika-senbei.
Since Nara is rich with history and tradition, I do suggest you visit Nara with a private guide who can explain things in details to you. Here is a list of guides available in Nara.
Other Destinations in Japan
Here are some of my favorite, lesser-known destination spots around Japan. It might be a little bit more difficult to reach these places, but it's worth it!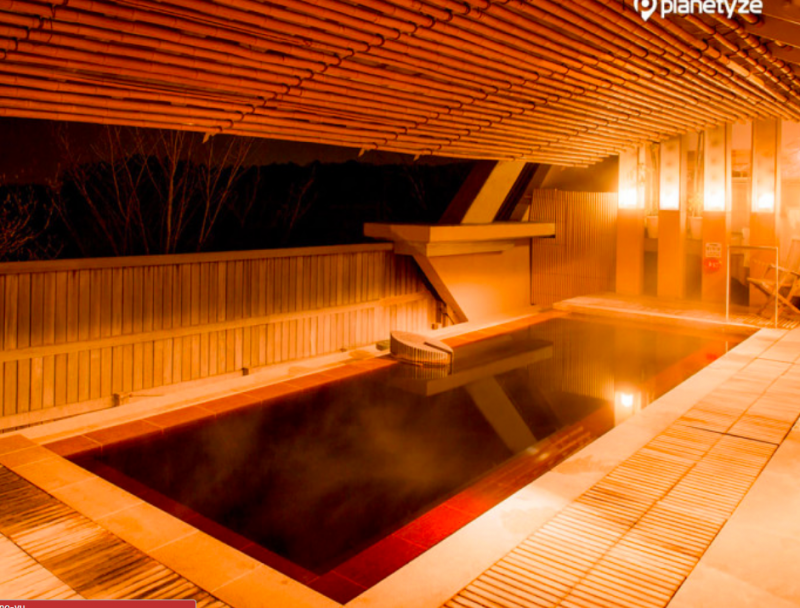 1. Ginzan Onsen
This picturesque Onsen Town looks like something straight out of a picture book. Although there's not much to do besides onsen, it is still worth the trip. This beautiful place is located in Yamagata Prefecture. You can reach this place by shinkansen from Tokyo for about 3 hours (10,000 yen one way). 
Tip:
Visit in winter and see the town comes alive after the sun sets and the lamps turned on!
| | |
| --- | --- |
| Location | Ginzan Onsen (map) |
2. Hokkaido
Hokkaido could be quite cold in winter. However, it is also the best time to visit Hokkaido, particularly Sapporo! In February, there's an annually celebrated Snow Festival event that displays amazing ice and snow sculptures. Since price tends to double (or triple!) during this high season, it would be better for you to book your tickets way earlier.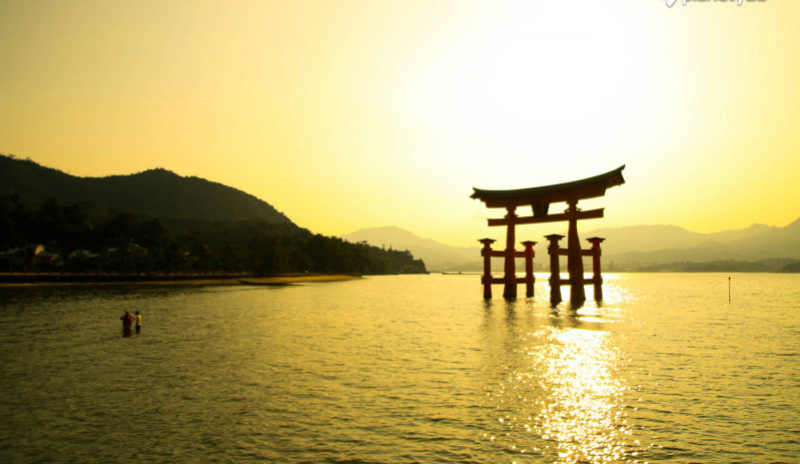 3. Miyajima Island
Located in Hiroshima, this island is famous for the Itsukushima Shrine. During high-tide, you could see the red torii gate seemingly pops out in the middle of the sea. On the other hand, during low-tide, you can walk your way out to the gate and take a picture with it. You would be surprised to see deer living on the island. Unlike the deer in Nara, you can't feed them...but it's kinda amusing to see them eating seaweeds from time to time!
| | |
| --- | --- |
| Location | Miyajima Island (map) |
4. Fukuoka
Home to the famous Hakata-style ramen, this city is quite known for their delicious foods and a great shopping place. Take a walk along the river that runs in the heart of the city, and find yourself visiting some of the yatai  (street food) kiosk along the road. Since in Japan, yatai is not as common, this would be a great experience for you!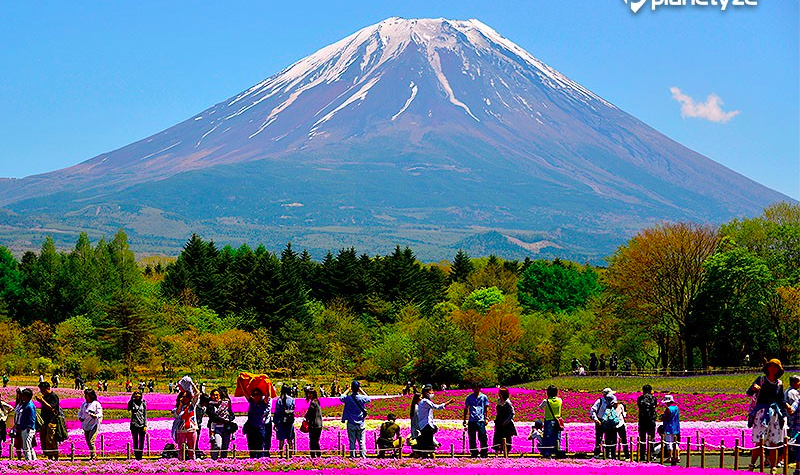 5. Kawaguchiko
This is the perfect place for a day trip from Tokyo! There are actually 5 lakes in the area, but the largest one is Kawaguchi Lake. From here, you would be able to see a picturesque view of Mount Fuji if the weather is clear. A trip to Kawaguchi Station from Shinjuku Station would take around 3-4 hours and would cost around 3,000 yen. You definitely won't regret your trip to go here!
| | |
| --- | --- |
| Location | Kawaguchiko (map) |
More Tips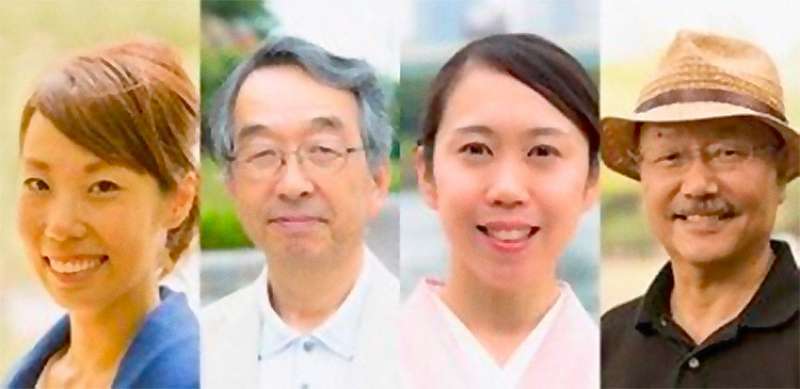 Look:
Traveling in Japan might be more difficult if you don't speak the language.
English is not as commonly spoken in Japan as you might think (or hope for!).
Sometimes, the language barrier could be frustrating during your travel. Moreover, there's a big chance of you losing your ways while navigating amongst Japan's complex public transportation system.
Don't worry!


I got a simple solution for you; hire a private guide! You can hire a private guide in each of your destinations. With a guide, you can reach your destinations in no time. Moreover, you can get more information out of your destinations since your guide can explain more details to you.
If you are planning to hire a guide, then I advise you to get one from Triplelights! They have a list of recommended professional guides that would make sure you get the most out of your trip. In addition to that, their excellent customer service would also make sure that you would get the best guide that suits your preferences.
In this article, I have reviewed the must-do things in three major cities in Japan! Hope this has been helpful for you in planning your itinerary. Here's to a great trip to Japan!
Best Virtual Tours & Experiences in Japan
Looking for an authentic travel experience in Japan but still stuck at home? No problem! Why don't you start by taking a Virtual Tour for a moment's escape from the mundane and chaos with our professional guides in Japan?
Top Experiences:
→
More Japan Virtual Tours & Experiences