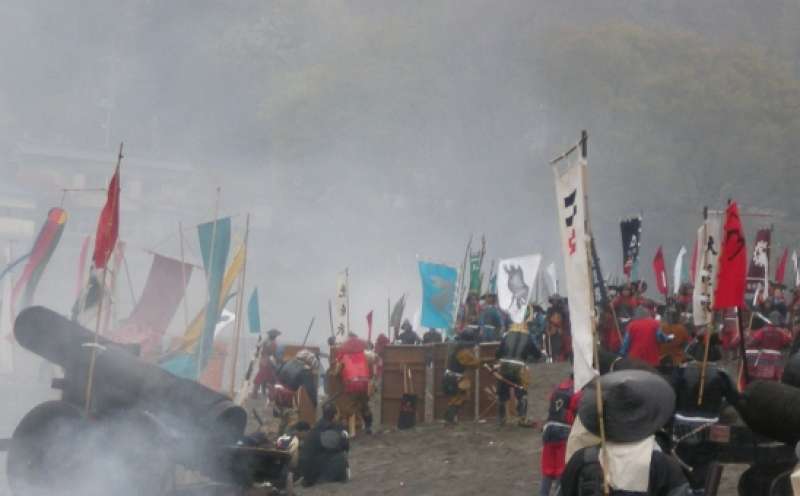 Most of the Japanese castles were built in the second half of the 16th century, when Japan was involved in the civil war.
日本の城はほとんど、16世紀後半に建てられました。戦国時代と呼ばれる争乱の時代です。
Himeji Castle was one of them.
姫路城もそのひとつです。
Contrary to its beauty and elegance, Himeji castle was the most formidable castle for attackers.
その美しさや優雅さとはうらはらに、難攻不落の城でした。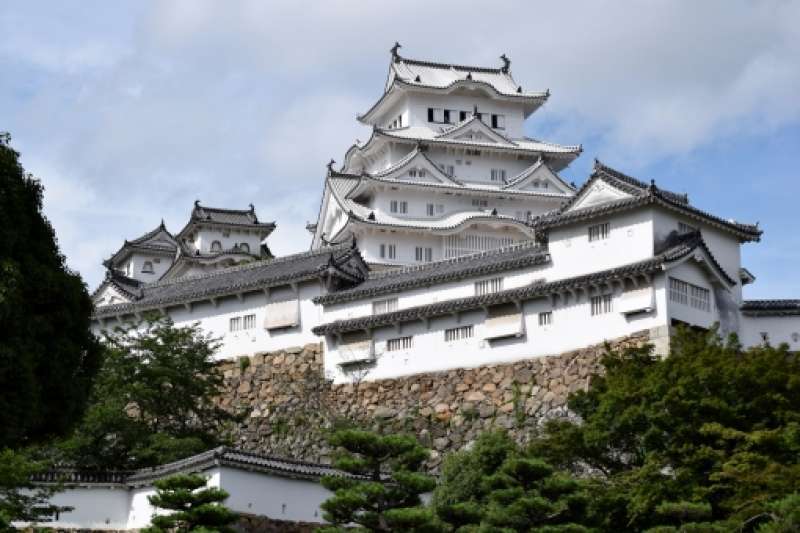 The entire castle was protected by huge stone walls.
城は巨大な石垣で守られています。
Because of its height and angle of the wall, the enemy couldn't climb up the wall.
石垣の高さといい、その角度といい、壁を這い上がれないようになっています。
In addition, there is a long pathway leading to the main gate.
さらに、城門にたどりつくまでに長い道のりがあります。
The castle was visible in front of the attackers, but they  couldn't approach it with ease.
目の前に城があるのに近づけないのです。
As the enemy approaches the main gate, they have to run up the hill.
城門に近づくにつれて、上り坂になります。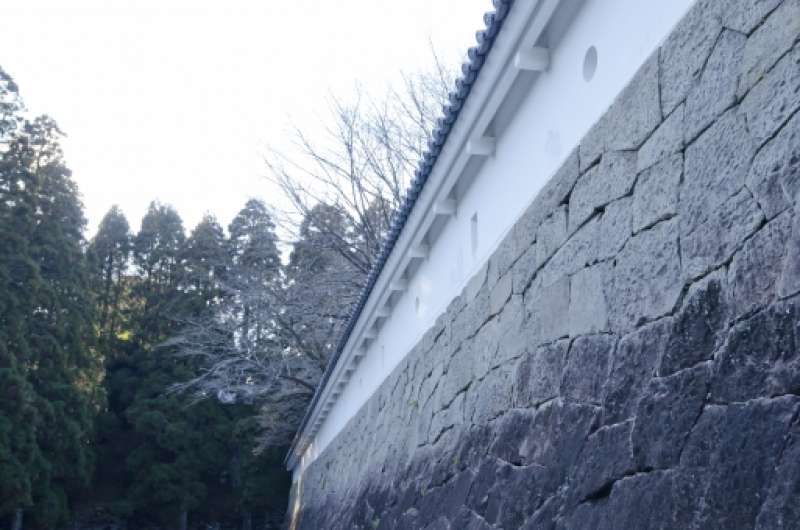 There are many attacking windows in the high walls.
高い壁のあちらこちらに攻撃用の窓があります。
By the time the enemy reaches the main gate, they are exhausted and defenseless.
城門にたどり着く頃には、攻撃側はへとへとで無力化されてしまいます。
Toward the end of the 17th century, however, these castles were useless.  
こういう城も、17世紀の末の頃にはもう役に立たなくなりました。
After Japan was unified, there was no war in Japan.
日本は統一され、戦争がなくなったからです。
All matters were solved by not military but political power.
何ごとも軍事ではなく政治で解決されるようになりました。
In the world where there was no war, castles became of no value.  It cost a lot to maintain a huge castle.
戦争のない社会では、城の軍事的価値はなくなります。維持費に苦労します。
The donjon towers of castles became of no use and they were left without being repaired.
天守閣はもはや意味はなく、荒れるにまかされてしまいました。
In fact, there are only a few castles that have retained the original donjons in the original form.
現在日本の城で、建造当初のままの天守閣を持っている城はきわめて少ないです。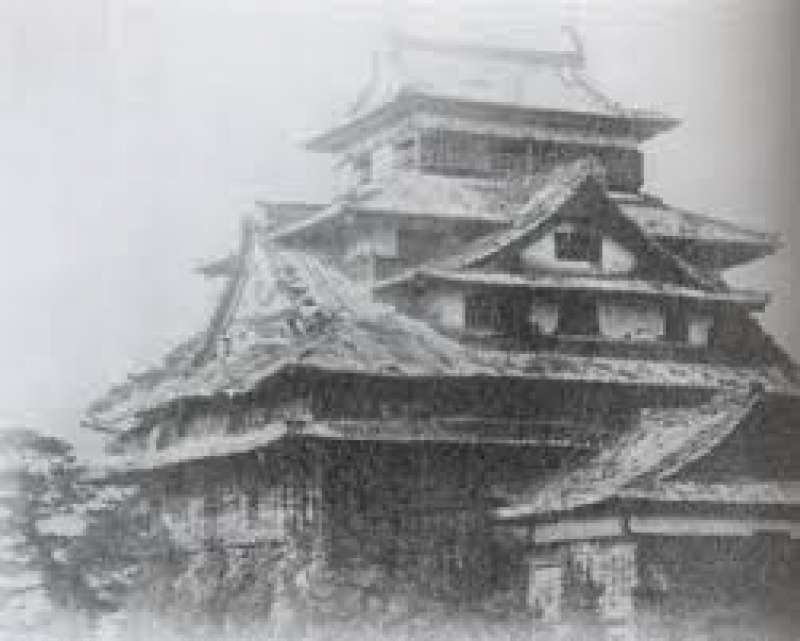 Himeji Castle was in danger of demolition.
姫路城も解体の危機がありました。
Thanks to people's enthusiasm to preserve the symbol of Himeji, it got over the biggest crisis. 
姫路の象徴を壊してはならないと市民が立ち上がりました。最大の危機を乗り越えました。
The castle which used to be the symbol of power may now serve as the symbol of peace.
戦いのためにつくられた城は今では平和の象徴となっているのかもしれません。
Did you like my article?
You can send me a message to get a customized itinerary and quotation for an unforgettable experience. Let's explore Japan Together.
I'll be waiting for you, so please check my profile and get your trip plan now