Happy New Year 2019!  Let me express the greetings of the season. 
 Like  Christmas cards in western countries, we have New Year cards  in Japan.  We write  and post them in December and they are  deliverd in New Year's day.   Along with New Year's message,  we write how we have been lately.  The picture below  is my New Year's card.  I drew it by myself,  printed 100 pieces, and sent them to my relatives and friends.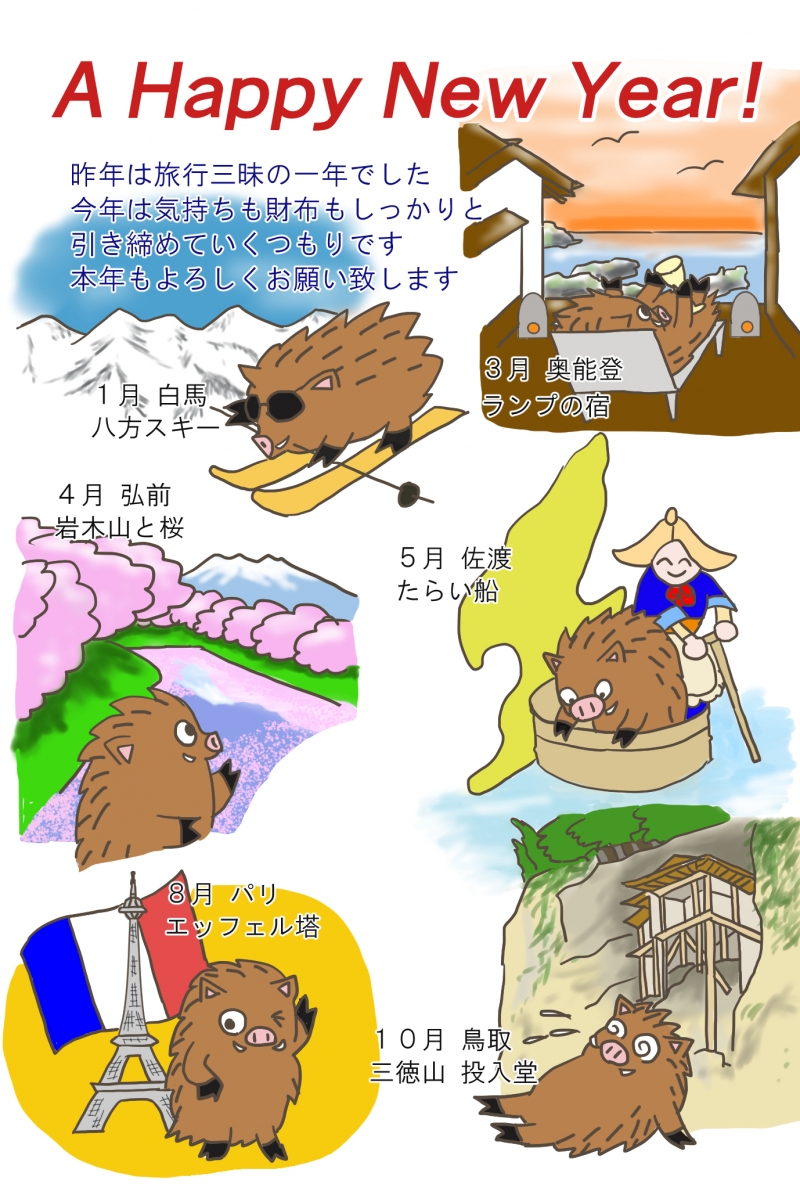 Last year I traveled a lot.  In Jan. enjoyed skiing in Nagano.  In Mar. stayed a hotel located  one of the three mystical  power spots in Japan (the northern end of Noto Peninsula). In Apr. fascinated by sakura trees in Hirosaki.  In May experienced tub boat in Sado island. In Aug.  made a trip to France.  In Oct. climbed  Mt. Mitoku  to see Nageiredo Buddhism hall in the cliff.  The brown coloured animal in the card are wild boars because the year 2019 is the year of wild boar.   
I hope you will have a great year!
Thank you for reading.
Did you like my article?
You can send me a message to get a customized itinerary and quotation for an unforgettable experience. Let's explore Japan Together.
I'll be waiting for you, so please check my profile and get your trip plan now