Can rice make you a millionaire?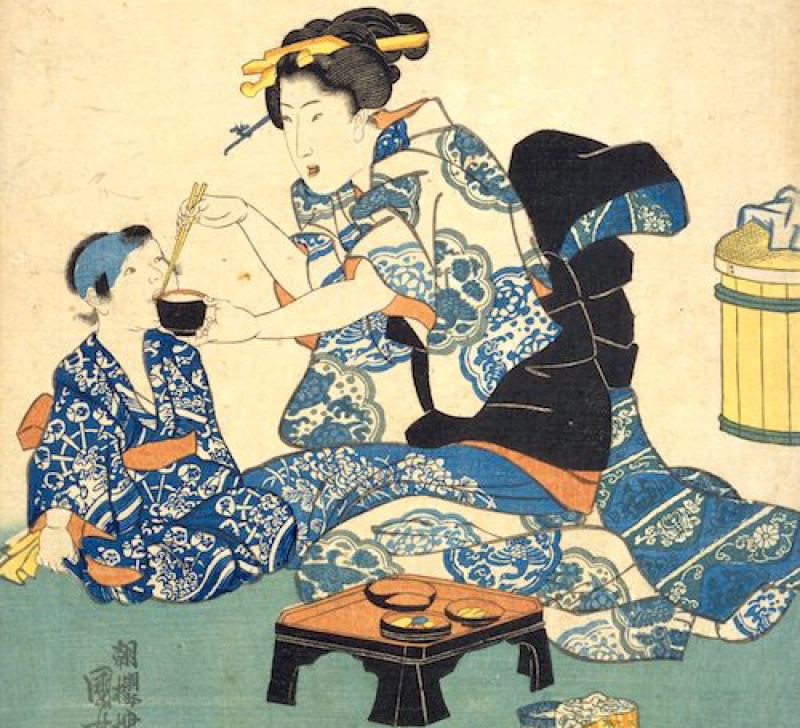 The answer is yes, but if you were born in Japan between Edo-Meiji period.
Rice is the soul food of Japanese. We cannot make sushi without rice. If you come to Japan for the first time, you will be surprised to know whatever you order in the resturant, it always comes together with rice.
Until the rice market was liberalized after world war 2, it had been a center of Japanese economy.  For more detail of the system; followings are quote from one of the largest Japanese group, Sumitomo group's website (if you want to save time, please skip following 2 paragraphs).
While rice remains a nutritional staple in modern Japan, in the Edo period (1603–1867), it was much more. Rice was the life-blood of government, society and the economy. With the shogun at its head, the shogunate included about 260 lords, called daimyo, as well as over 23,000 vassals directly under them. Their place in the feudal hierarchy was measured in units of rice called koku: one lord might have 100,000 koku, while another might have 3,000. Feudatory relationships were determined by military ranks, which were assigned based on the number of koku in a lord's holdings. Lords also assessed taxes on farmers in their domains based on the number of koku, and farmers generally paid these taxes in rice.
While the lords used some of this rice for food, they exchanged the rest for currency, creating the impetus behind the development of the rice markets in "Japan's Kitchen," Osaka, and in Edo, today's Tokyo. The Osaka rice market dates from about 1640, when rows of rice warehouses stood in the vicinity of the site currently occupied by the Sumitomo Building. By around 1730, rice transactions akin to modern futures trading were already taking place in Osaka. These formed an important indicator of rice prices at the time.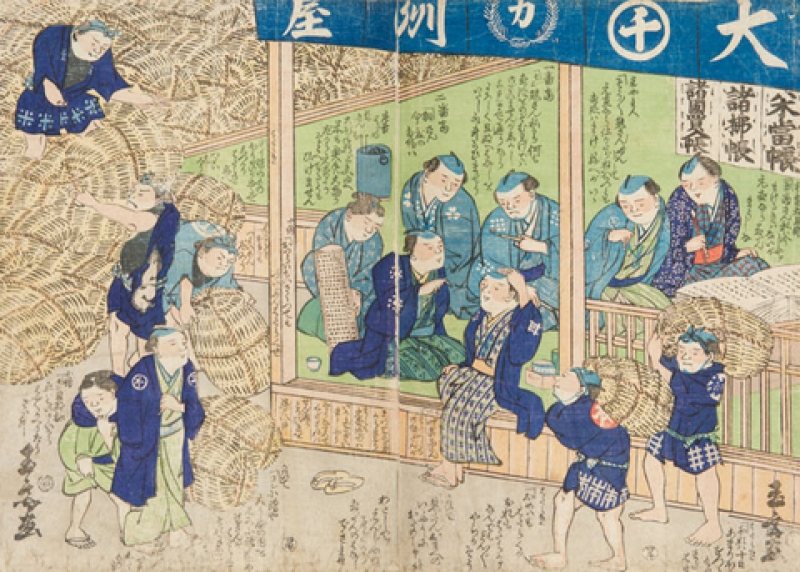 rice market in Osaka
For those reasons, without any doubt, people in rice business in Edo-Meiji early Showa  period were well-off. Even after the end of world wars, when most of them were forced to quit rice business, they could start new business with its resourcefulness. Like Sumitomo group - a large business group in Japan, there are many  companies (interestingly most are doing real estate) which has its origin  in this industry.
Without further ados, in this blog,  I would like to introduce a lovely Japanese garden of a traditional house belonged to a family who was engaged in rice business.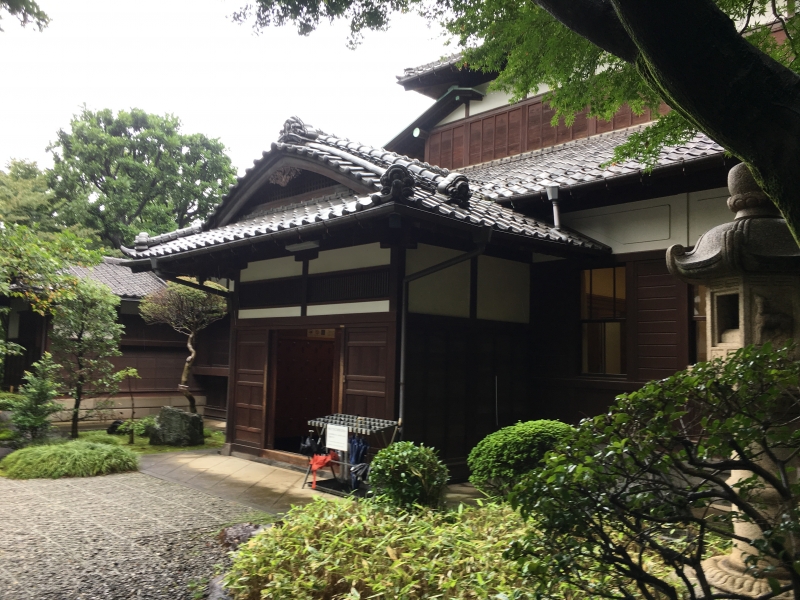 The original owner, Asakura was a rich farmer and landlord from Edo period in Shibuya area. In 1873, the head of the family at this period, Kinzo went into rice milling. In 1919, new family head Torajiro Asakura built the house as the seat of Asakura family. Torajiro became a chairman of the Tokyo council, and the Shibuya council over the Taisho and Showa period. Truth or not, it was said that rice miller raked off 20% of the rice when they were asked to polish rice. The rice had a same value as money, so you can see why they got richer and richer.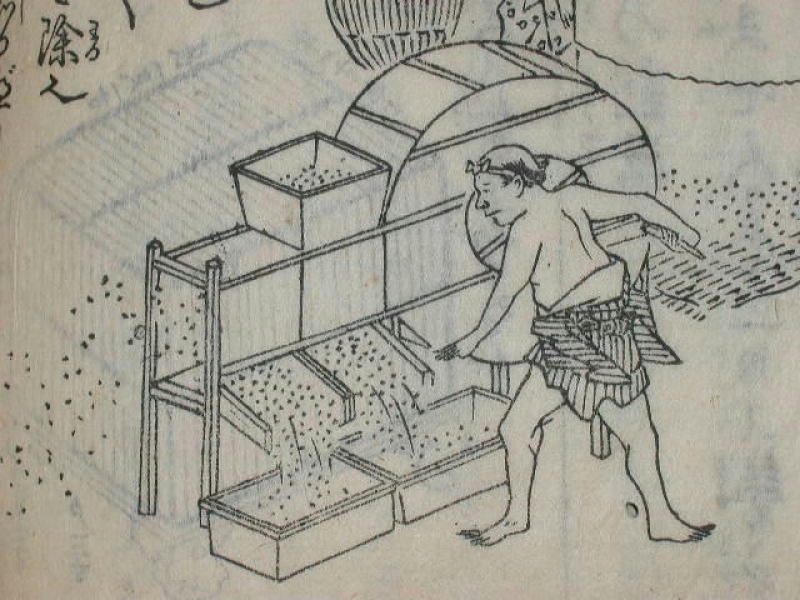 In 1936, they started a real estate business in the area. And after closing their rice mill business and leaving the house in the confusion after world war 2, they focused on the real estate business and built a symbolic commercial building in Daikanyama called hill-side terrace.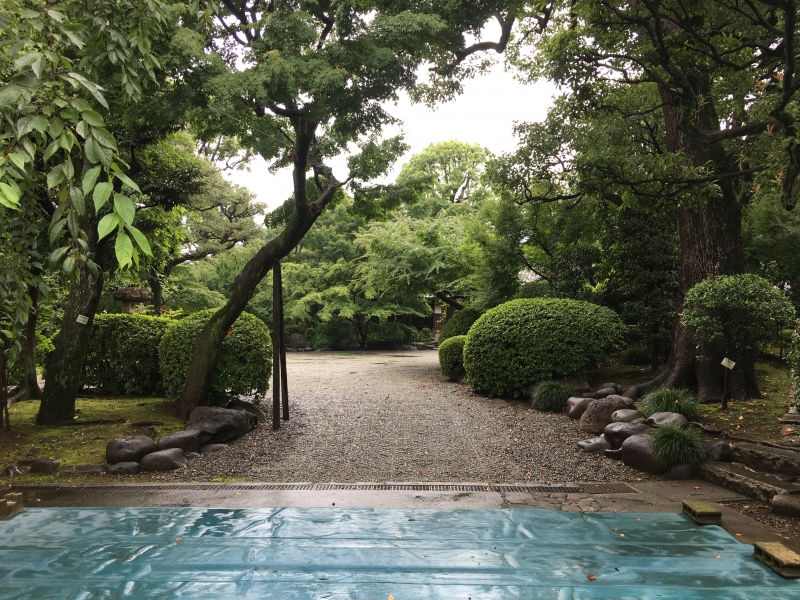 The house was built on the Shibuya terrace, and main garden is on the slope of cliff contours. They consist of three gardens: entrance garden, courtyard and main garden. At the time when house was built, the gardens offered the vistas of Mt.Fuji, the Meguro river, and the surrounding countryside. The interior of the house is not as lavish as the one of aristocrats, however, you can enjoy the wallpapers and other decorative elements of the room and picturesque view towards garden from windows and paper screen.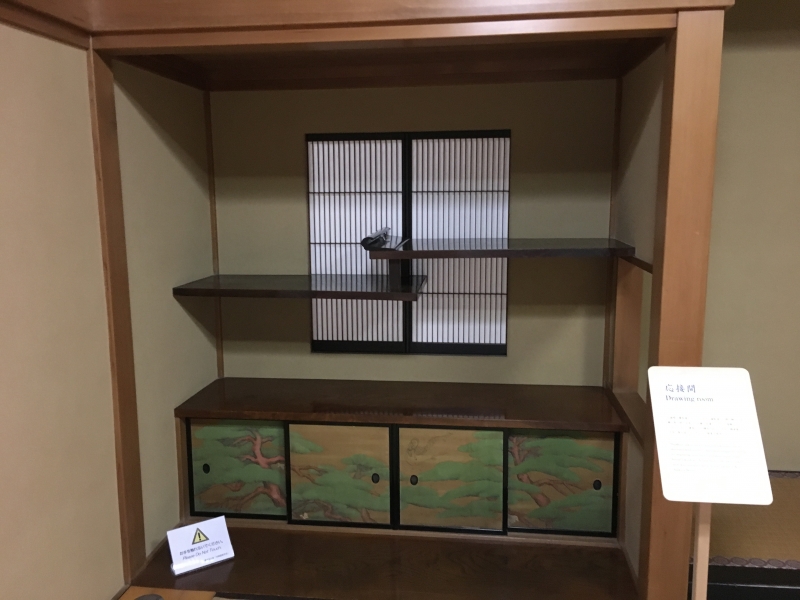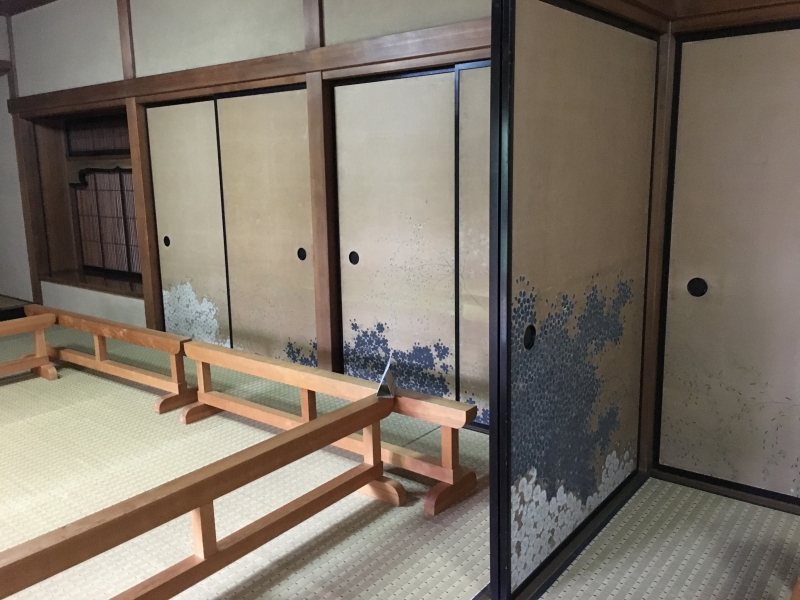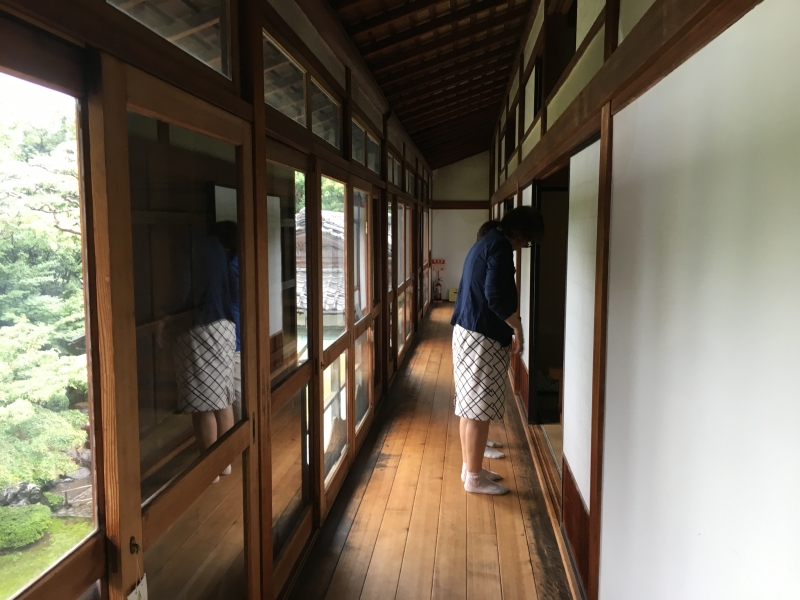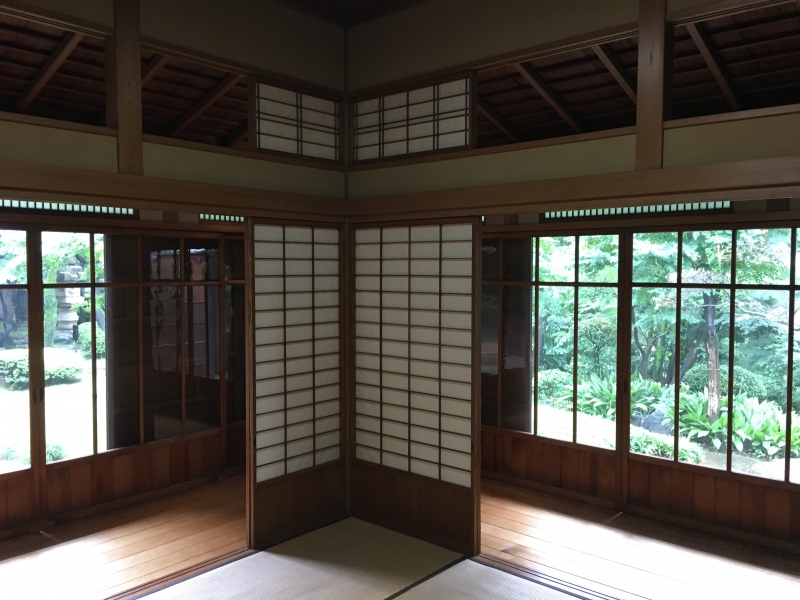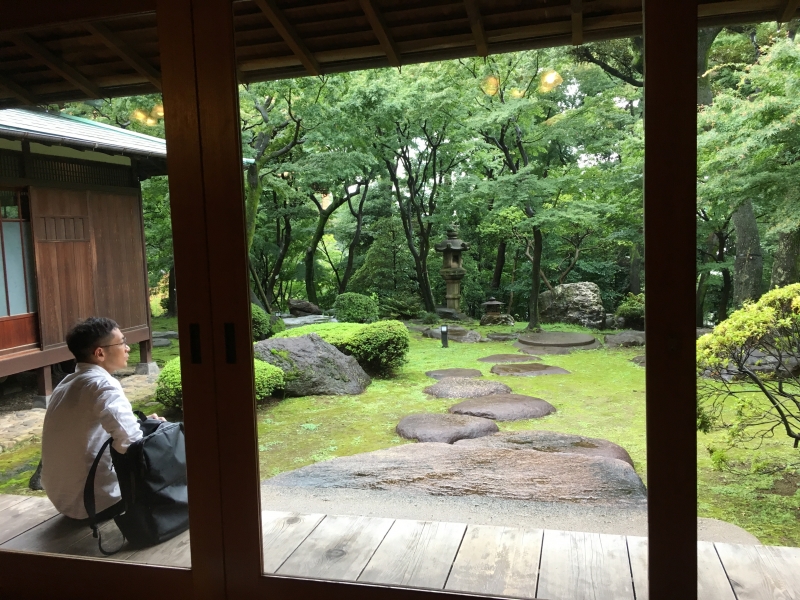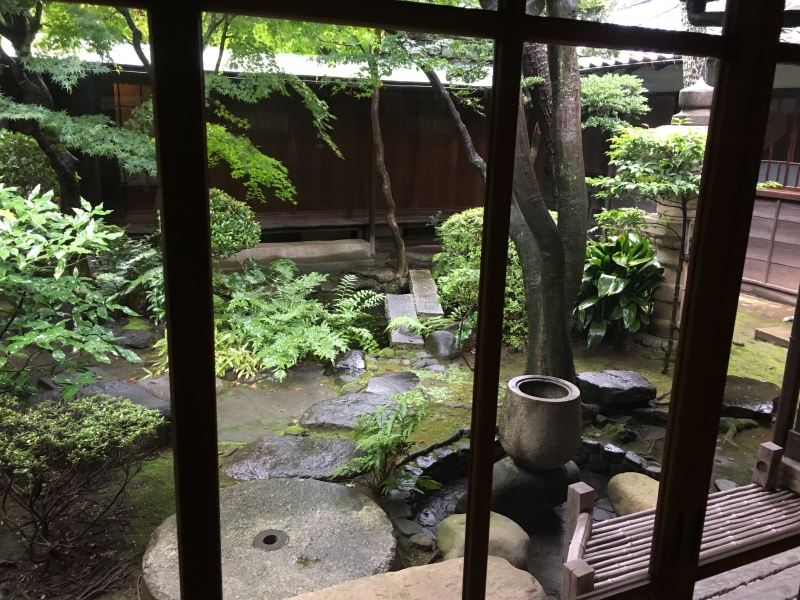 As most of garden admirers in Japanese garden history, the owner Asakura was obsessed with stones. There are various kind and size of stones and rocks  allocated as focal points, or pavements all over the garden. It is exciting to imagine where they came from. In the stone path, you can sometimes see a circular stone which has a hole in the middle. There are two of them in the garden, and those are a heritage from the original business as rice millier. Can you guess what they were used for?? ---- the answer is… you can know if you join my tour! Now the house is a property of Tokyo Metropolitan Government , and designated as Important Cultural Property, Asakura family have owned the large part of the land in surrounding area. Thanks to them, the west side of Daikanyama station kept from disturbing development of skyscrapers in spite of its location close to Shibuya station.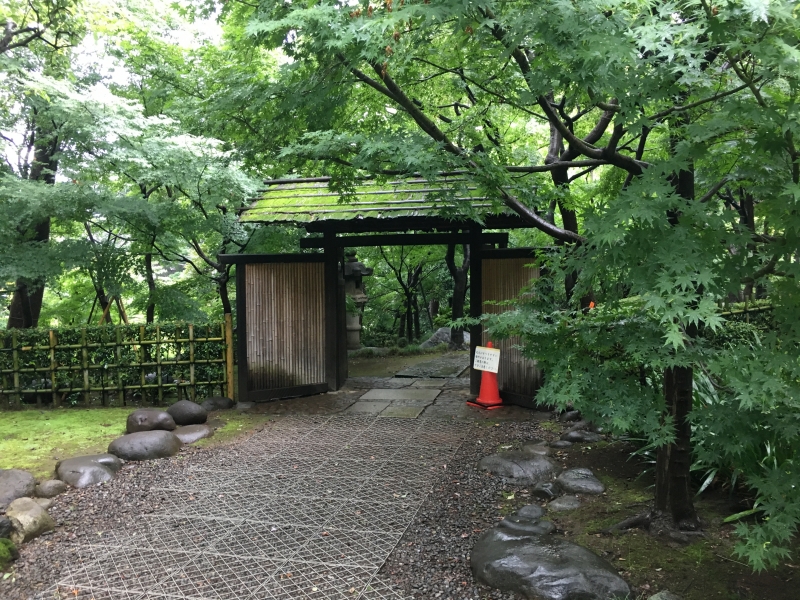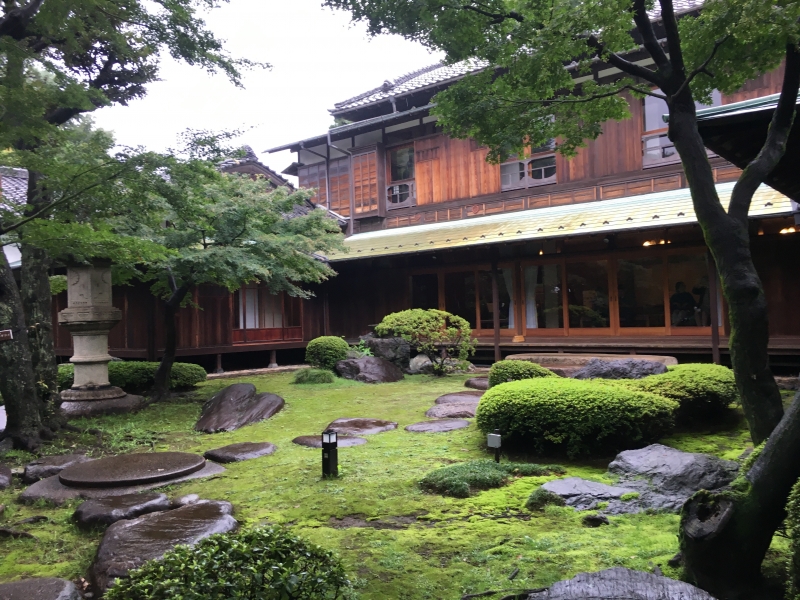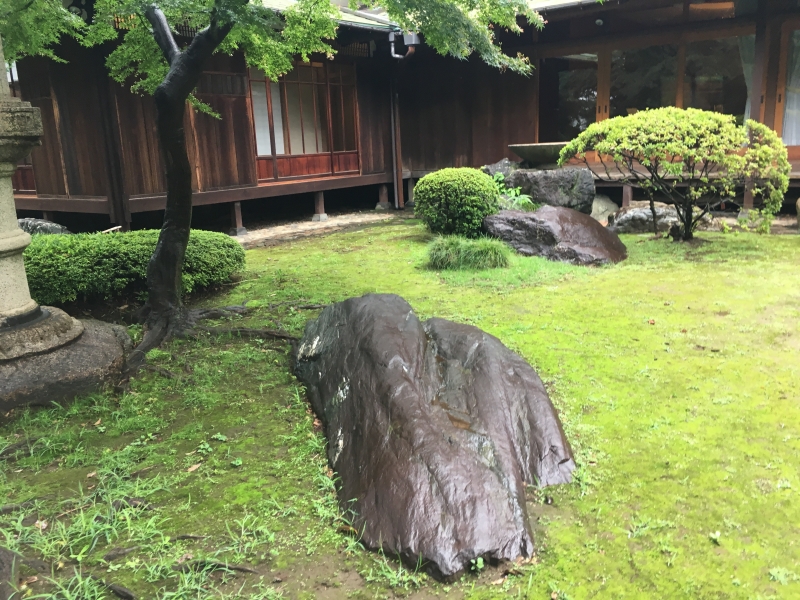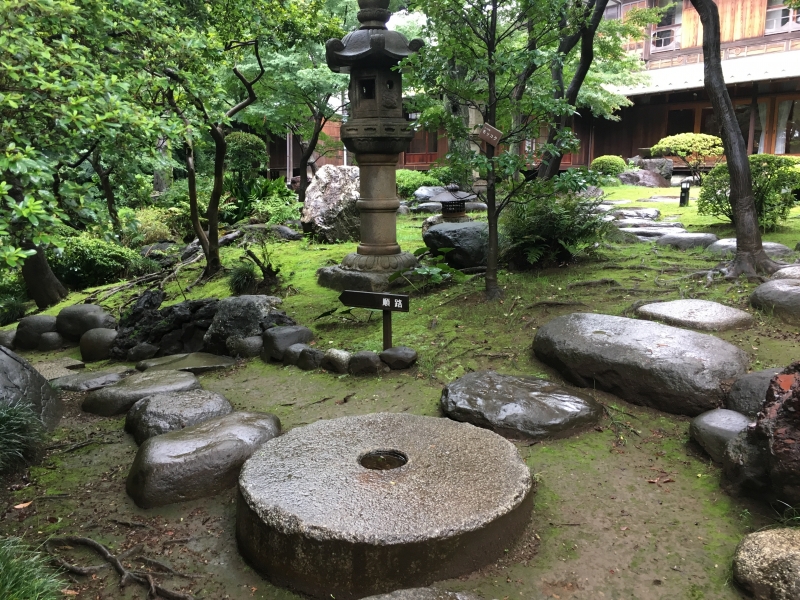 For those who were disappointed with the fact that you were not born in Edo period, here is good news (bad for consumers though).
As we have had cold and wet weather in this summer, the production of rice would be affected, and the price is estimated to go higher than usual from this autumn. Also the production of premium rice brands is very vibrant in rural region in recent decades. If you visit Japan in this summer, why not do some investment on rice field of your favorite rice brand?  It could make you a millionaire!
To find the secret of the circular stone, please join my tour!
https://triplelights.com/japan/tour/tokyo-best-japanese-gardenr-taste-4407
Did you like my article?
You can send me a message to get a customized itinerary and quotation for an unforgettable experience. Let's explore Japan Together.
I'll be waiting for you, so please check my profile and get your trip plan now